One for his hair.... why not his nose, obviously a better feature?!?!
Alex Turner has one of the greatest noses! It might be a little big for his face.... but I enjoy it, and it adds much character.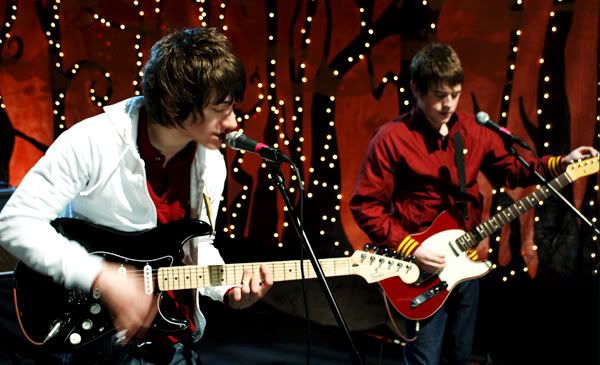 The nose in all it's glory. Completely dominates this entire picture, the only reason I notice Alex is because he's attached to the nose. Some one had to point out that Cookie was actually even there, I couldn't see past the nose.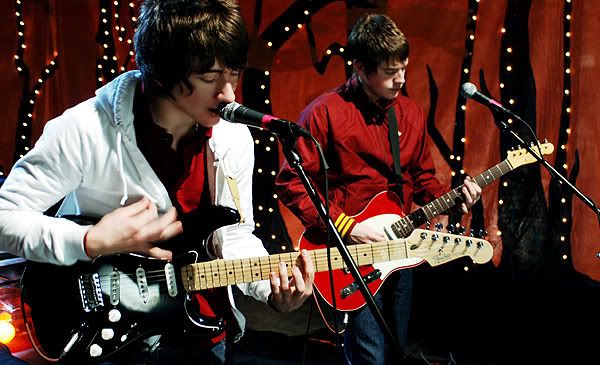 Completely overtaking that entire microphone. People think Alex has an ego.... they obviously haven't met his nose.
Different angles: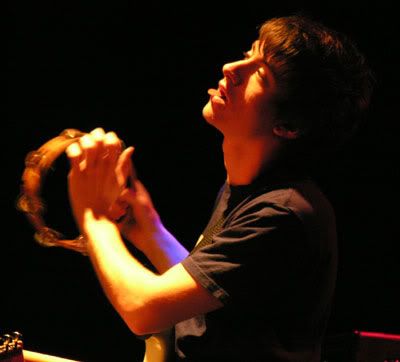 Profile. Alex has a really nice profile. His face is pretty proportioned except for the nose, but his abnormally large Adam's apple (double Adam's apple?) keeps his face from looking top heavy... as you can see in this photo.
This is just plain weird... yet it's going in in the post because the nose is the main factor. He looks like Splinter from Teenage Mutant Ninja Turtles.. and that sewer like surroundings is not helping.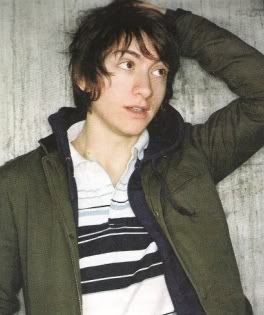 Very nice angle for his nose. The way he's pulling his head back gives it a nice illusion of have a slight curve upward. Just adorabe.... nice brows too. And those troll eyes make me weak in the knees.....
Another good angle, yet the largness is still prominent along with his pimps, but they too add character.
Anyone else with good photographs of Alex's nose, please post! I just can't get enough of of your nose baby! And that's the signal that I must stop... NOW!